Virginia window tint law 2020 (VA)
Virginia Tint Laws - What does VLT Mean according to Virginia State Law
The percentage of light that a window tint film allows to pass through your car windows is called the VLT (Visible Light Transmission), and each state has different legal allowable limits. The amount of light allowed to pass through your film and glass in Virginia is very specific to the state and is different for Passenger Vehicles and Multi-Purpose Vehicles.
What is the Legal Tint Darkness Allowed For Passenger Vehicles In Virginia:
Front Windshield: Non-reflective tint is allowed above the manufacturer's AS-1 line.
Front seat side windows: up to 50% tint darkness allowed
Back seat side windows: up to 35% tint darkness allowed
Rear window: up to 35% tint darkness allowed
What is the Legal Tint Darkness Allowed For Multi-Purpose Vehicles In Virginia:
Front Windshield: Non-reflective tint is allowed above the manufacturer's AS-1 line.
Front seat side windows: up to 50% tint darkness allowed
Back seat side windows: Any tint darkness can be used
Rear window: Any tint darkness can be used
Other Virginia Window Tint Rules And Regulations:
Virginia has a few other important things that you will need to consider regarding window tinting and we recommend that you check them out before deciding whether or not you tint your windows:
Side Mirrors: Dual side mirrors are required in this state if back window is tinted.
Window Tint Color Restrictions: All tint colors except Red, Amber and Yellow are allowed in Virginia
Certifications: Film manufacturers don't need to certify the film they sell in Virginia.
Stickers: Yes (unspecified).
Medical Exceptions: Virginia allows medical exemptions for special tint.
Always remember that the laws can change on a daily basis and these rules and regulations may be interpreted differently on a city to city or county to county basis. We recommend double-checking the information contained on this website with your local DMV or local law enforcement agencies for accuracy. This information relating to window tint laws in Virginia was last updated on January 28th, 2020. Tinting laws in Virginia were enacted in 1999. In case any of our info provided is not up to date or correct be sure to contact us so we can fix it. Thanks!
Virginia Automotive Window Tint Law References
Virginia Window tint

Medical Exemption References
State of Virginia Information
Virginia is a U.S. state located in the South Atlantic region of the United States. The geography and climate of the Commonwealth are shaped by the Blue Ridge Mountains and the Chesapeake Bay, which provide habitat for much of its flora and fauna. The capital of the Commonwealth is Richmond; Virginia Beach is the most populous city, though Fairfax County is the most populous political subdivision.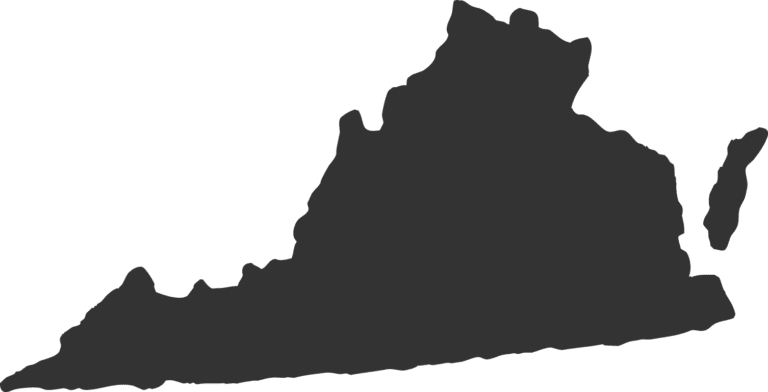 Virginia Beach, Norfolk, Richmond, Charlottesville, Newport News, Alexandria, Williamsburg, Chesapeake, Roanoke, Fredericksburg, Fairfax, Hampton, Manassas, Portsmouth, Falls Church, Lynchburg, Jamestown, Suffolk, Blacksburg, Harrisonburg, Leesburg, Winchester, Herndon, Quantico, Ashburn, Petersburg, Woodbridge, Staunton city, McLean, Vienna, Danville, Lexington city, Chincoteague, Altavista, Langley, Front Royal, Christiansburg, Midlothian, Abingdon, Culpeper, Warrenton, Waynesboro city, Farmville, Emporia, Glen Allen, Tangier, Stafford, Colonial Heights, Hot Springs, Salem
Accomack, Albemarle, Alexandria, Alleghany, Amelia, Amherst, Appomattox, Arlington, Augusta, Bath, Bedford, Bland, Botetourt, Bristol, Brunswick, Buchanan, Buckingham, Buena Vista, Campbell, Caroline, Carroll, Charles City, Charlotte, Charlottesville, Chesterfield, Clarke, Clifton Forge, Colonial Heights, Covington, Craig, Culpeper, Cumberland, Danville, Dickenson, Dinwiddie, Eastern Shore, Elizabeth City, Essex, Fairfax, Fairfax City, Falls Church, Fauquier, Floyd, Fluvanna, Franklin, Franklin, Frederick, Fredericksburg, Galax, Giles, Gloucester, Goochland, Grayson, Greene, Greensville, Halifax, Hampton, Hanover, Harrisonburg, Henrico, Henry, Highland, Hopewell, Isle of Wight, James City, King and Queen, King George, King William, Lancaster, Lee, Lexington, Loudoun, Louisa, Lunenburg, Lynchburg, Madison, Manassas, Manassas Park, Martinsville, Mathews, Mecklenburg, Middlesex, Montgomery, Nansemond, Nelson, New Kent, Newport News, Norfolk, Northampton, Northumberland, Norton, Nottoway, Orange, Page, Patrick, Petersburg, Pittsylvania, Poquoson, Portsmouth, Powhatan, Prince Edward, Prince George, Prince William, Princess Anne, Pulaski, Radford, Rappahannock, Richmond, Roanoke, Rockbridge, Rockingham, Russell, Salem, Scott, Shenandoah, Smyth, Southampton, Spotsylvania, Stafford, Staunton, Suffolk, Surry, Sussex, Tazewell, Tidewater Area, Virginia Beach, Warren, Warwick, Washington, Waynesboro, Westmoreland, Williamsburg, Winchester, Wise, Wythe, York
Window Tint Laws By State
Checkout our most recent posts!