Last Updated on August 23, 2022 by windowtintlaws.us
Is 5% Limo Tinting Illegal?
What Is The Darkest Window Tint You Can Get For Your Car?
If you are thinking of tinting your car windows, you'll first need to decide what tint darkness to select. The darker you go, the less visible light transmission (VLT) will pass through.
Limo Tint only allows in 5% of the available light.
While this may make the car look much better, chances are, if you are driving on public roads with 5 percent window tint, you may get some attention from the local police. Always check the tint laws in your state. If your vehicle is already tinted, a digital tint meter gauge can tell you exactly what percent tint your car is.

Putting 5% tint on car windows
Legally, the darkest installation of window film you can apply to your vehicle varies by state. The cars front windows generally need to be a higher window tint percent. The cars rear glass can have darkest tint. Of all U.S. states not a single one allows for limo tint to be applied to regular street vehicles driver and front passenger glass. At the end of the day, the window tinting is simply the visible light transmission that is passed through into the vehicle. Putting 5% tint film on the car means that only 5% of the available outside light will enter the car.
Limo tint for your car
Adding limo tint with a VLT of 5% will increase the privacy level of your automotive. By using darker tint for your car then the factory standard, you reduce the visibility level of people outside the car. Limo tint percentage is the lowest degree percentage and is about as dark as it gets. Protection from the sun and UV rays is also a great perk, especially if you live in a state with a high amount of sunshine on the regular, helping to reduce the glare. Overall, installing limo tint on your car is an easy way to provide a more professional and aesthetically pleasing look.
Benefits of 5% Window Tint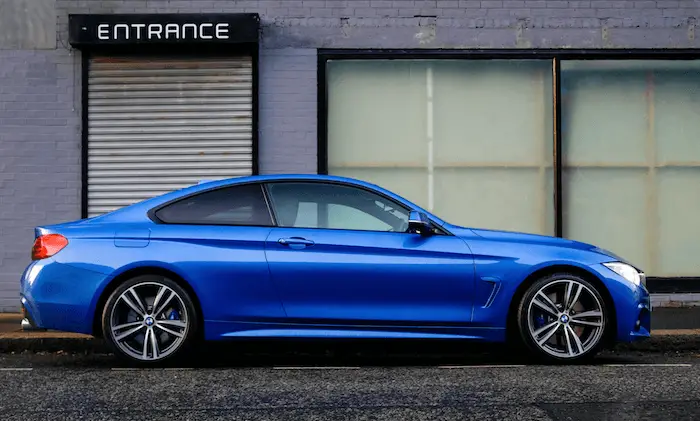 Customers interested in applying 5% window tint to their cars for special circumstances can benefit from many advantages:
The darker window tint limits people from easily seeing what is inside the car, reducing any 'interest' in gaining access to the car.
Less light means a cooler interior of the vehicle, making it more comfortable. Especially if you live in some of the hotter states in the U.S.
Let's face it, a dark window tinting can often add both aesthetic and monetary value to the car.
If you add 5% window tint to a more commonly sold car, the dark windows can help differentiate your vehicle.
Can you see with 5 precent tint?
Applying a limo tint window film to your vehicle will allow 5 percent of visible light to enter the car. In the day time when it is a sunny day, while the window glass is still dark, the visible light coming through allows you to still see. At night, it is more difficult as there is even less light coming through the tint film. Common driving maneuvers that can be considered more difficult during normal operations such as reversing, parallel parking or navigating tight spaces are even tougher with 5% window tint. The low level of visibility of limo tint film will still allow you to see through the film, but it is undoubtedly tougher. If the limo tint is applied to a vehicle such as a pickup truck, where reversing is already challenging, this addition of dark tinting could potentially cause accidents.
What is the darkest window tint that is legal?
Automobile window tint laws are measured as a percentage of the light that will pass through the cars windows, the windshield for example. Every state or county is able to set their own law on an allowable tint limit. Each U.S. state determines its own window tint laws on an allowable tinting limit. The common allowable limits are 50 percent for the driver's, passenger's front windows, while 35 percent tint can be applied to each of the back seats, or rear passenger, side windows and the back window. For exact specifics on your state, refer to the exact tint laws here. No state in the U.S. allows it's drivers to install 5% (limo tint) on their windows…unless of course, it is actually a limousine.
What is the darkest window tint you can add to your car?
While the 5% film is most known, believe it or not, it is actually not the lowest visible light entering film that one can apply to their automotive. More rarely, a 3% window tint can be found and amongst other things, has a very high heat rejection rate, keeping the vehicle pretty cool due to the amount of sunlight allowed to enter. Of course, 3% tint is also not legal in any state, as it is even darker than 5% tint.
Why is dark window tint illegal?
Dark window tint is illegal because at a certain level, the low degree of visibility can impact your ability to drive carefully and cautiously. As a result your chances of causing damage, accidents or bodily harm to you or others on the road increases. Further, road patrol wants to be able to clearly observe the occupants of the vehicle to protect themselves and everyone on the road. If they cannot easily see into the vehicle they could be putting people in danger. Law enforcement often use a device called a Window Tint Meter to gauge the exact tint percent of your vehicle. If the tinting is below the legal limit in your state, they may choose to act on this offense. If they do, you may be instructed to peel or remove the tint from your windows. Tint film products that are publicly sold offering below the legal limit generally have disclaimers about the intended usage of these films. What windows they can be applied to, what types of roads/terrain the vehicle can be driven on, etc. Some customers purchase these extremely low visibility tints for cars that are never driven on public roads. They may be used in car shows, or only operated on private property.
What state allows the darkest window tint?
The U.S. state that's laws currently allow your front and passenger glass windows to have the lowest (darkest) VLT is…drum roll, please…New Mexico. New Mexico vehicles can legally lower the tint percentage of their cars to 20%. This means that only 20% of exterior light enters through the glass. Keep in mind this the legally allowed tinted percentage on the front and passenger windows can often differ from the rear seat windows of the car. The rear seat windows generally can have a lower legal limit.
No state legally allows limo tint (5%).
After New Mexico, it is a two-way tie between Montana and Washington for the next darkest window tint. They both allow drivers to place 24% tint film on their window glass. This means 24% of the visible light transmission passes through to the interior.
Is window tinting illegal?
While not common, window tinting of the front and passenger windows is illegal in certain states. Always remember that every state has different laws on tinting limits. Window tinting of any degree is not allowed on the front or passenger windows in the following states: New Hampshire, New Jersey & Vermont. The back windows are a different story and you can check the specifics of each state for their side windows using the links above.