Last Updated on August 24, 2023 by windowtintlaws.us
35 Percent Window Tint: Pros, Cons, and Where To Buy
Everything you should know about 35 window tint, some before and after photos, how the tint looks at night time, and some top brands to buy from.
What does 35% tint look like? 
While it is not the darkest tint available, 35 percent tint is a good balance between blocking out UV rays and helping with privacy when trying to view inside the vehicle.
While you will still be able to view through the window, it will not be easy and will provide a good level of privacy and compliance.
If you want to be sure you're staying compliant with state tinting laws, 35% window tint is the way to go.
35 Window Tint Before and After Picture
Below is a before and after picture of a car that started with no window tint film and then added a 35% window tint so you can visualize the difference before and after the tint was added.

You can purchase 35 percent tint in various colors to match your vehicle. 
Below is an example photo of a car with 35% window tint applied to it.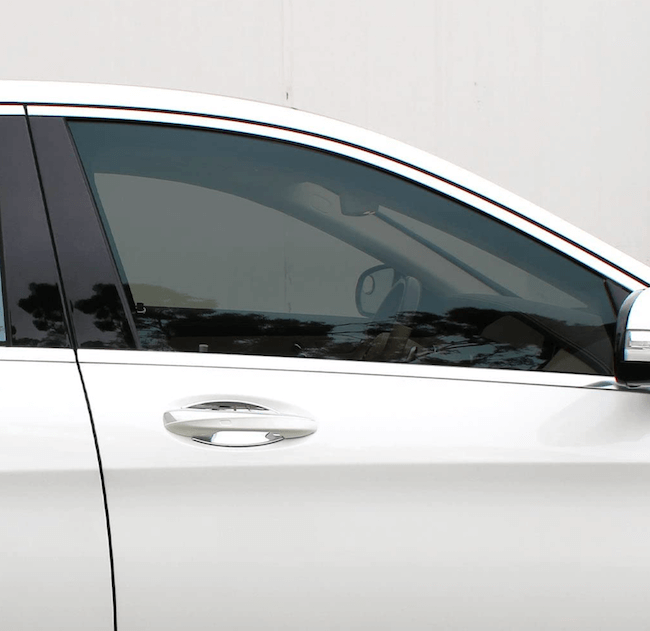 How dark is 35% tint compared to other tint percents? 
35 percent tint is one of the most popular and preferred tint percentages.
While it is not the darkest shade available, 35% achieves a decent balance between blocking out the light and making it hard to see through your windows.
Drivers across the country choose 35 percent tint because of its sleek and aesthetically pleasing appearance combined with its ' nonissue darkness' when law enforcement views it.
You can see in the picture below the VLT of several tinting options including 35 window tint as well as 5%, 15%, and 50%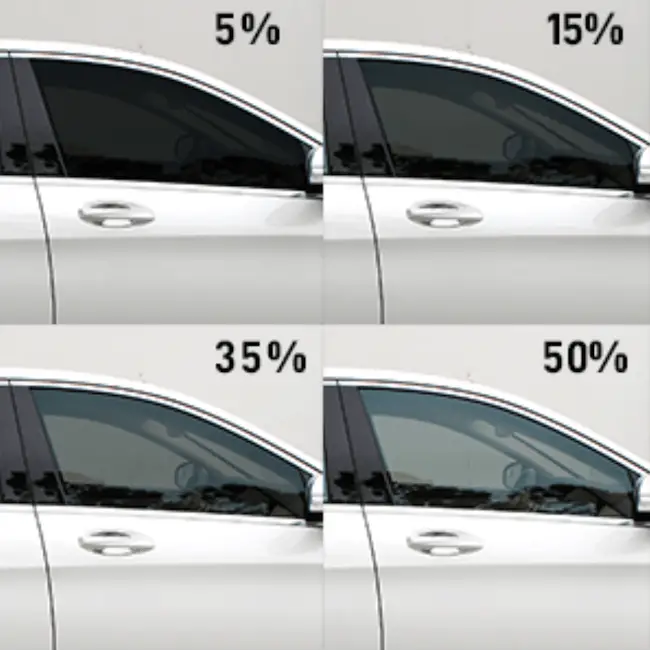 Can you see through 35% tint at night? 
Yes, you can see through 35 percent window tint at night.
Tinting professionals will tell you that 35 window tint is an excellent compromise for both night and daytime driving and will still give your car a tinted appearance.
A dark interior is beneficial.
Twenty percent is approximately the darkest you can tint your windows and still see clearly on a gloomy night. 
In low-light situations, a hue that is too dark may make it more challenging to see your surroundings. Driving at night with a darker tint might also be risky.
A dark night combined with dark window film can result in a severe lack of visibility.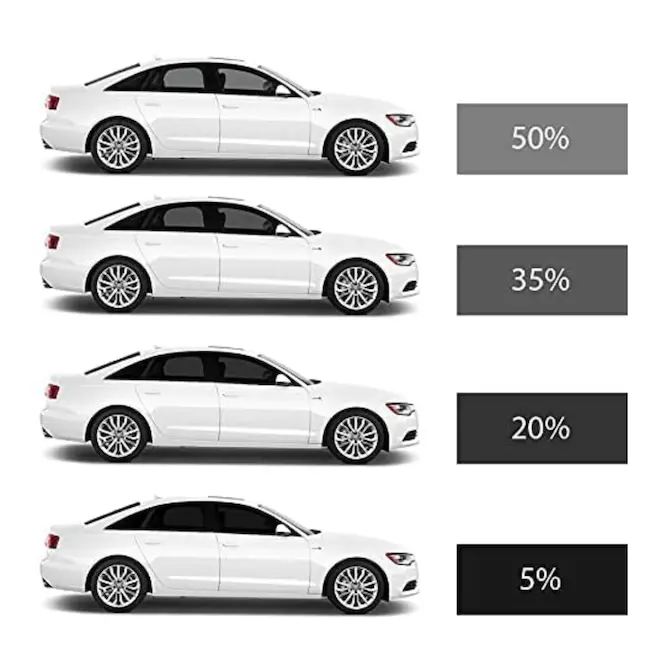 How much does 35% tint cost? 
Installing 35% window tint on your vehicle may range from $150 to $600 for standard, non-reflective tint film.
If you want 'the good stuff' your range will be closer to $250 to $800 for a more premium tint film, such as what you get with ceramic, carbon, or other specialized films.
Expect to spend extra on a vehicle with a larger number of windows.
If you need to remove your tint for whatever reason, you will have to pay for this service as well. This can cost anywhere from $25 to $200 or more. 
As you can see, a variety of factors will determine the price you'll pay for a 35% tint.
You can check the pricing for 35 window tint rolls here.
35 Window Tint vs 20
Yes, you can see through the windows if you are close to the car with 20 percent tint applied, but, it will be tricky to see inside from a distance.
As a result, most people will opt not to go with 20 tints.
With that said, 20 tints will certainly make your automobile look darker, allowing you to enjoy more privacy.
35 percent tinting is preferable to 20 percent tint since it easily allows you to see through the windows while you are driving regardless of the time of day.
The Best 35 Window Tint To Buy: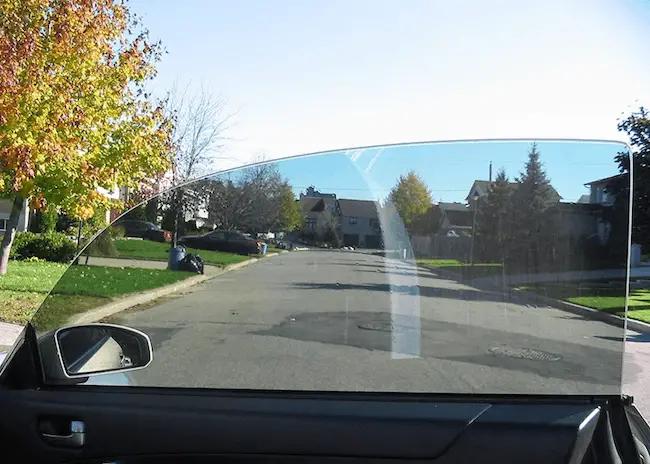 If you want a window tint with a medium shade, this is the perfect one for you.
The tint used in MKBROTHER is sufficient for the tint permitted in most states, yet it is deep enough to protect you from intense heat and UV radiation. It is very simple to install since all that is required is a sharp cutter and hard plastic to compress water when installing it.
It's inexpensive and available in lengths ranging from 5-100 feet.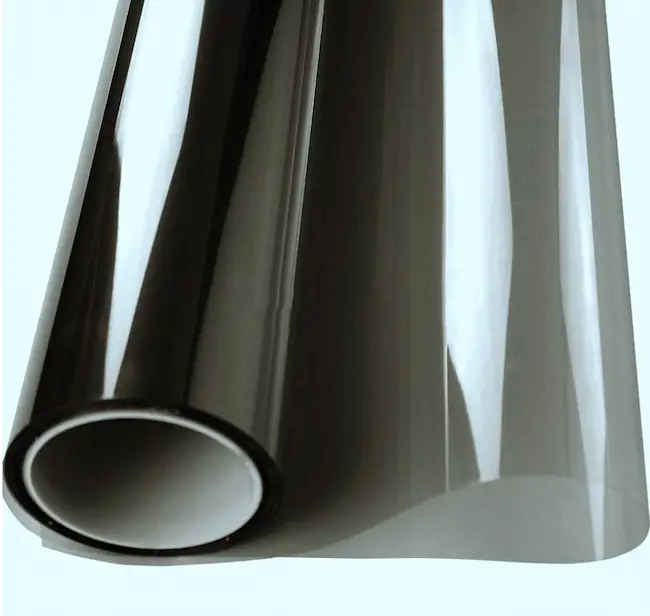 This double-sided film is thicker than ordinary car window tint. It features an incredibly strong, energy-absorbing anchoring adhesive and is made out of polyester film sheets with extraordinarily high tension and break strength and up to 50% maximum heat resistance.
It is appropriate for use in an automobile, a home, or commercial building windows. It comes with a self-adhesive backing that is simple to apply.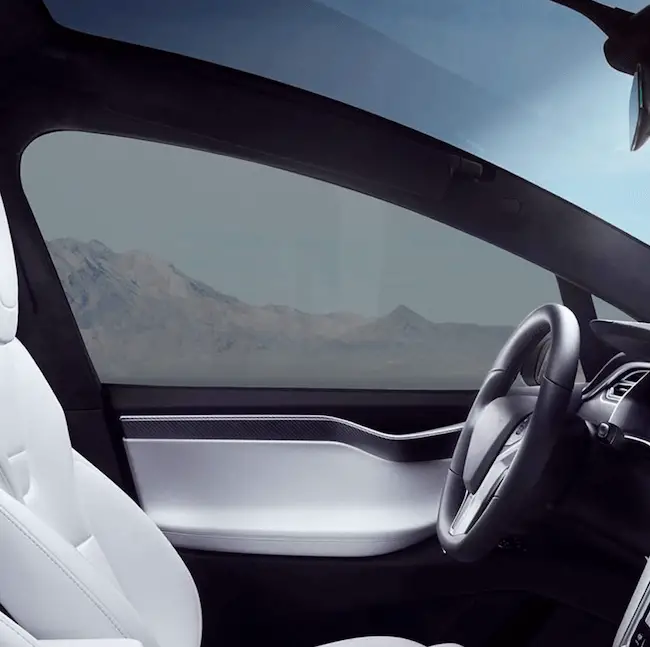 Moto shield Pro Tint Film is the best quality window film on the market and offers a variety of choices for customers wishing to update their windows for additional protection.
This film is equivalent to 3M but costs up to 60% less.
This fantastic ceramic tint prevents up to 99 percent UV, 99 percent IR, 70% TSER, and 95% glare. Furthermore, it is nano-tech oriented and only two mils thick, reducing the internal temperature by up to 25°F and being ecologically benign.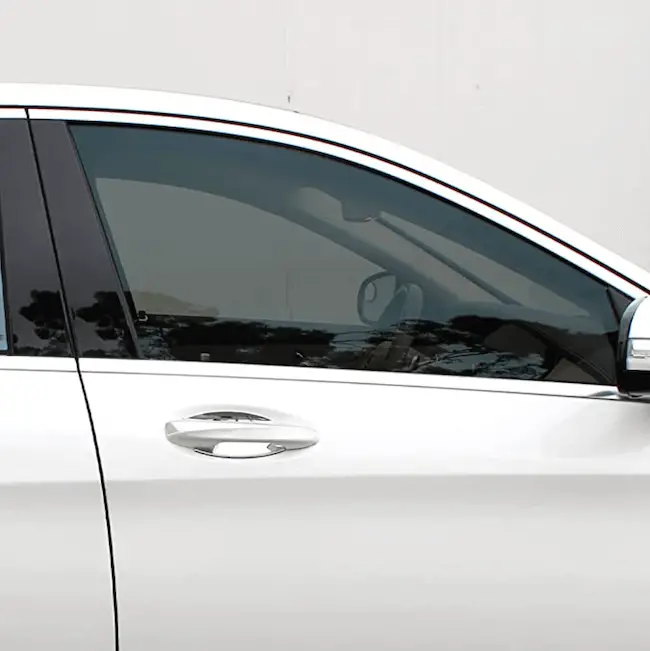 This incredible Carbon tint protects against UV radiation and interior fading. With its dark, matte surface, this hue reflects up to 40% of infrared light.
They do not fade with time and assist in minimizing overall fuel usage by cooling your car sufficiently to lessen the amount of air conditioning you require.
This tint is also incredibly simple to apply and inexpensive.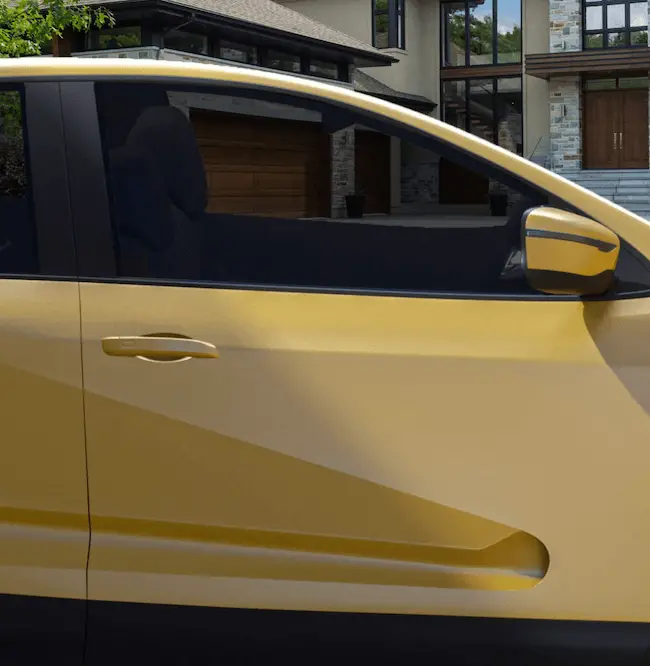 Gila® Heat Shield Plus 35 percent VLT Automotive Window Tint offers all of the advantages of the Gila Heat Shield solutions while blocking up to 99 percent of UV radiation.
Heat Shield Plus combines elegance, seclusion, and protection with a range of tint levels to select from. Heat rejection technology keeps interiors cool, which means this film may help you save gas and money on cooling your vehicle. 
FINAL THOUGHTS: 
A 35 percent film is a fantastic alternative for making driving more pleasant and extending the life of your car's interior if your objective is privacy and reducing eye strain, glare, or UV radiation. 
The optimal percentage for your windows is determined by your reasons for tinting them in the first place.
Interested to learn more about other tint percentages?