Last Updated on August 23, 2022 by windowtintlaws.us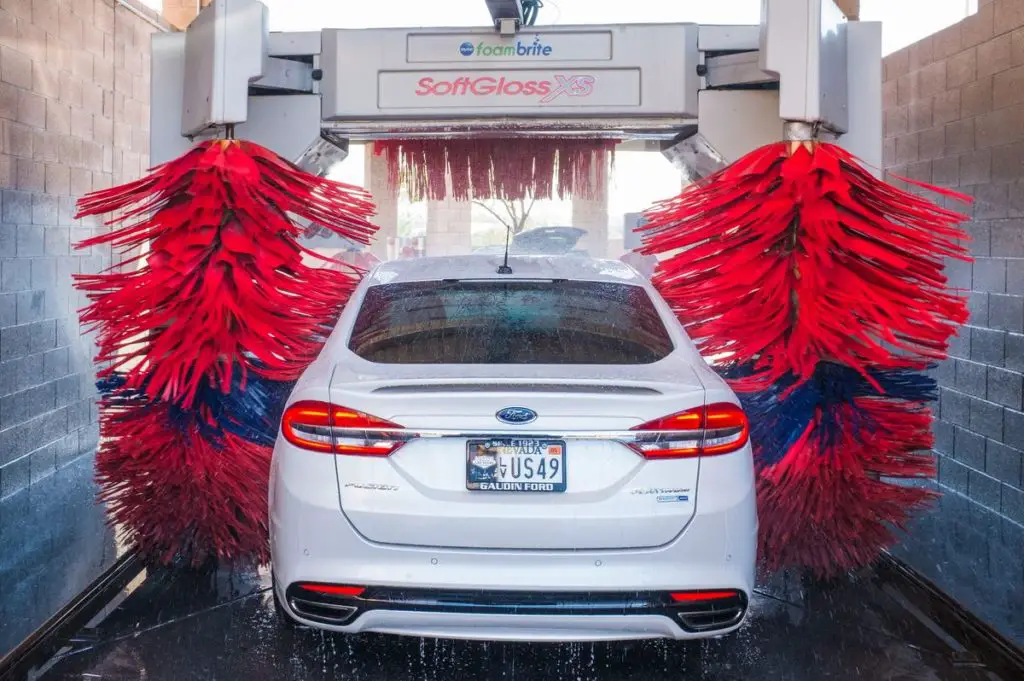 Below are some of the most frequently asked questions on window tinting.
Tinted windows on a car make for a nice sleek look but did you also know that window tint film has a few useful safety features? Aside from making it more difficult for potential robbers to see what's in your passenger seat, car window tints offer enhanced UV protection. This helps to protect the interior of your car over time, keeping it looking pristine. Additionally, tint provides extra protection from heat throughout the summer preventing you from overheating on hot days. And in the case of an accident, window film helps keep glass intact, protecting you from flying glass fragments.
But many people are often confused about vehicle window tinting rules and regulations, as well as other common questions: Are tinted windows legal? How long does it take to install tint? How do you maintain and clean tint? So, we went ahead and pulled together the most frequently asked questions to provide you with quick answers regarding window tinting.
How much does window tint installation cost?
The cost of window tinting varies but to give you an idea, for a standard sedan, you should look to spend between $200-$400 for a good tint job with high-quality tint film. Now, you can and may come across a cheaper price, closer to $100. Be careful with these special promotions as they tend to do cheap jobs or use a lower-quality tint film. Make sure to do your due diligence when shopping for window tint and ask questions.
Keep in mind that there are a few variables that will impact the price of tinting. To learn more about the cost of window tinting and the variables that can impact this price, make sure to read more on How Much Does it Cost to Tint Car Windows.
Does factory tint block UV rays? 
Factory tinted windows, unlike window film installation, do not provide UV protection but they do offer some privacy and can reduce eye strain. However, aftermarket window tint offers UV security, eases eye strain, and can keep glass together in the case of an accident by preventing all the small pieces of glass from flying and causing damage. Aftermarket window films are important to consider for beneficial health reasons, especially if UV rays are a concern as frequent UV exposure can promote skin cancer.
Which states have the strictest window tinting laws? 
Some states have very stringent tint rules. Stricter laws enforce close to a 70% VLT on either the front or back side windows, or both. California, Alaska, Iowa, New York, Pennsylvania, Rhode Island, Delaware, and Washington DC lie on the stricter side of the spectrum. Some of the more lenient states include New Mexico, Texas, Washington, Florida, Montana. Want to know your state's current tinting laws? Find your states here.
Is it legal to tint car windows? 
This is the most asked question about vehicle window tinting. Tinted windows are completely legal as long as the tint film used does not exceed the legal tint limit. There are many tint films that range from clear to the darkest legal tint percentage. We recommend checking your state's current tint laws or speaking with a professional who will walk you through different tint shade choices that best fit your character and lifestyle, while more importantly, complying with your state's legal tint laws.
How long does it take to tint car windows? 
The time it takes to tint your car is determined by the size of your vehicle. That said, as a general rule, a standard sedan takes about two hours, while an SUV can take up to an additional hour. 
What is the best way to clean tinted windows?
We recommend using cleaners that are ammonia-free as ammonia can result in quicker film deterioration. Many tint professionals simply use water and soap solution for an effective clean, with with a microfiber cloth. If you're looking for a stronger clean, we recommend these highly-rated window tint cleaners that can be found right on Amazon:
3D Glass Cleaner – Ready to Use, Tint Safe, Streak Free Glass Cleaner – 16oz.
Invisible Glass 92164-2PK 22-Ounce Premium Glass Cleaner and Window Spray
And our favorite microfiber towels:
Chemical Guys MIC_506_03 Professional Grade Premium Microfiber Towels
What is the darkest legally permissible tint? 
Each state or county has the authority to enact laws governing the permissible tint cap. Failure to comply with your state's tint laws can result in fines. The general permissible limits for the driver's and passenger's front windows are 50% and 35%, respectively, for the rear passenger or side windows and the back window. To find out your state's current tint laws, make sure to look up your state, here.
Can I apply my own window tint?
Yes, you can absolutely DIY window tinting at home, though we don't recommend it. If you haven't installed window tint before, it's a tedious job. One that you might start and soon wish you had just taken it to a professional. Window tinting includes several steps, multiple window cleanings, cutting tint film with a blade for sizing, applying the adhesive film to the inside of the glass, and a heat gun to stretch the film for a sleek, perfected look. If you're determined to tackle this job on your own, or if you'd simply like to learn how the job is done, check out our comprehensive guide to DIY window tint.
What are the laws regarding car window tinting? 
Each jurisdiction has its own tint rules and inspection standards. Except for the front windshield, there are no police authority inspection requirements for aftermarket window tinting – there hasn't been one in many years. Window tint on the front windshield will cause you to fail PA inspection. On the other hand, it is up to the police officer's judgment. They have the authority to fine for tint if they believe it is too dark. Some cops are more permissive toward lighter films (30%+) whereas others may be opposed. 
What is window tint film made of?
There are two categories of window tint: Factory and Aftermarket. Factory window tint is applied during car manufacturing. The window glass is darkened by pigment and dyes to limit the amount of light that can pass through the glass. Aftermarket tint is mostly made up of multi-layers of polyester material including metal particles, pigments and dyes, and a scratch-resistant final layer. There is a variety of different types of aftermarket tint, including Ceramic, Carbon, Metallic, and Hybrid to name a few. The difference between these tint film options is what particles the film consists of. For example: Carbon Window Film includes a patented nano-carbon technology consisting of hundreds of microscopic layers of polymer. This tint is a great choice for heat and glare reduction. To learn more about the different types of window tint film, check out Ceramic Window Tint: How It Compares to the Other 5 Types.
Is 5% Limo Tint Illegal?
For the most part, yes. 5 percent VLT is illegal for most cars. However, there are special circumstances that make vehicles eligible to apply 'limo tint' also known as 5% tint. Some customers purchase these extremely low visibility tints for cars that are never driven on public roads. They may be used in car shows, or only operated on private property.
How to bypass window tint laws (not eligible for all states)
One way to bypass your state's tint laws is to be eligible for a medical exemption. It's important to note that a medical exemption is permissible in most states, but not all. There are 9 states that do not allow medical exemptions for window tint. This medical exemption allows you to have darker window film due to medical reasons that vary by state. For example, the state of California requires a written letter from your physician stating the medical necessity. It's also required to carry your medical exemption card whenever in a vehicle with dark tint. To learn more about medical exemption availability by state, head over to How To Get Medical Exemption For Window Tint.
What questions should I ask a window tinting professional?
So you're looking to get your windows tinted but know nothing about window tint. Fear no more. Below are the most common questions tinting pros get asked.
Do you offer a lifetime warranty? (This is a big one and can set a shop apart from another, even if it's just a little more in pricing.)
Do you have insurance? What happens if damage occurs to the vehicle while in your care?
What types of window films do you recommend for me and why?
How long will it take to install window tint? What steps I should take before and after installation?
Can you provide me with detailed pricing? Make sure to always get an itemized quote so that you can negotiate any additions made to the bill before the job is done.
How long do I need to wait to roll down my windows after window tinting?
It's recommended to keep your car windows closed for about three to four days after window tinting. It's important to follow this step as the window film needs this time to cure so that it can properly adhere to the glass. Some window tint shops will place tape over your window buttons to keep you from rolling them down while driving. If you accidentally roll down your window while the film is not fully dried, don't worry just yet, you might be in the clear. Assess the window for any damage and if you do notice a new imperfection to the tint, take your vehicle back to the shop that completed the film installation. Also keep in mind that window film is installed on the inside of the window glass, so try not to touch the tint during this time.
How long does good window film last?
A properly installed and cured standard window film will last around 5 years. High-quality tint films can last closer to 10 years while very poor quality films can last just a few months to 1-2 years. With lower-quality tints, it won't take long before you will notice fading and/or bubbling which can really impact the aesthetic of your car as well as minimize the benefits of why you installed window tint in the first place.
Some automotive tint shops offer warranties that cover any damage or natural deterioration such as peeling and fading. If you're investing in a high-quality tint, make sure to ask about a warranty.
How can I check the VLT percentage of my window tint?
The easiest and most accurate way to measure the percentage of window tint on your vehicle is by using a Tint Meter. The tint meter will test the visible light that passes through and show you a reading of the tint darkness. There are many tint meters on the market so make sure to read up on product reviews before making a purchase.
---
We hope these frequently asked questions were able to provide you with a quick answer on window tinting. Have a question that's not listed above? Send us an email!