Last Updated on August 23, 2022 by windowtintlaws.us
10 PERCENT WINDOW TINT: PROS, CONS, AND WHERE TO BUY
Everything you should know about 10 window tint, Before & After photos, how the tint looks at night, and top brands to buy from.
WHAT DOES 10% TINT LOOK LIKE? 
While it is not the darkest tint available, 10 percent tint is a fairly dark window film and will block out UV rays and help with privacy when trying to view inside the vehicle. 
You will have to be extremely close to the car in order to to view through the window, it will not be easy and will provide a high level of privacy. 
If you want to be sure you're staying compliant with state tinting laws, 10% window tint is not going to work. 
10% window tint is illegal in most states. 
10 WINDOW TINT BEFORE AND AFTER PICTURE
Below is a before and after picture of a car that started with no window tint film and then added a 10% window tint so you can visualize the difference before and after the tint film was added.

You can purchase 10 percent tint in various colors to match your vehicle. 
Below is an example photo of a car with 10% window tint applied to it.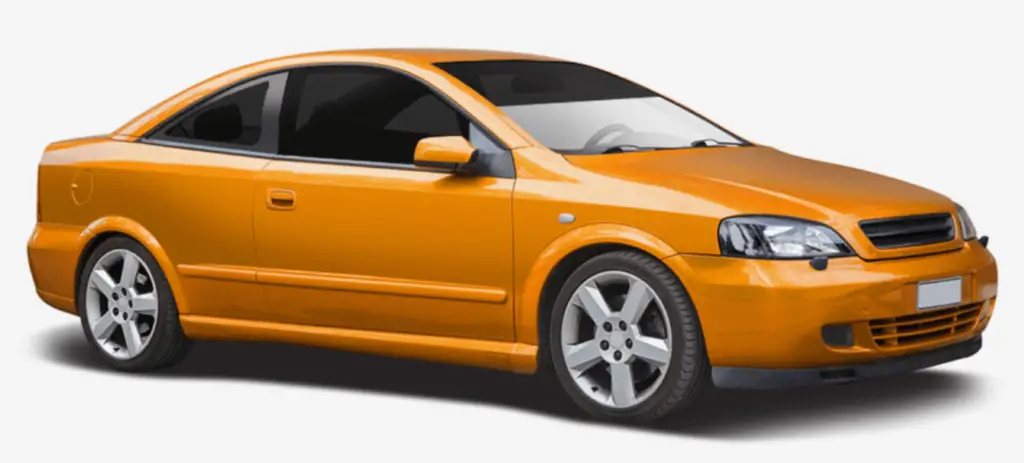 Interested to learn more about other tint percentages?
HOW DARK IS 10% TINT COMPARED TO OTHER TINT PERCENTAGES? 
10 percent tint is very popular due to its limited visibility. 
It is also illegal to install 10% window film on the driver's side and front passenger windows in all states.
It isn't the darkest shade available, however, 10% achieves a great balance between blocking out the light and making it hard to see through your windows.
10 tint is very popular for drivers looking for high levels of privacy and UV sun protection, however, it could be a potential issue when law enforcement views it.
You can see in the picture below the VLT of several tinting options including 10% window tint as well as 5%, 35%, and 50%
CAN YOU SEE THROUGH 10% TINT AT NIGHT? 
Eh, it's tough, you can see through 10 percent window tint at night when you are inside the vehicle. If you are outside of the vehicle trying to see into a car with 10 tints installed, you'll likely need to have your head up against the glass and even then, the inside will be dark. A flashlight shining into the car will help, but still will be a struggle. 
Tinting professionals will tell you that 10 percent window tint is an excellent looking film to apply but may be difficult for some drivers when driving at night. 
A dark interior is beneficial. Twenty percent is approximately the darkest you can tint your windows and still see clearly on a gloomy night. 10 tint is going to impact your visibility while driving. 
If you have poor vision, driving at night with ten percent window tint might be risky. A dark night combined with dark window film can result in a severe lack of visibility.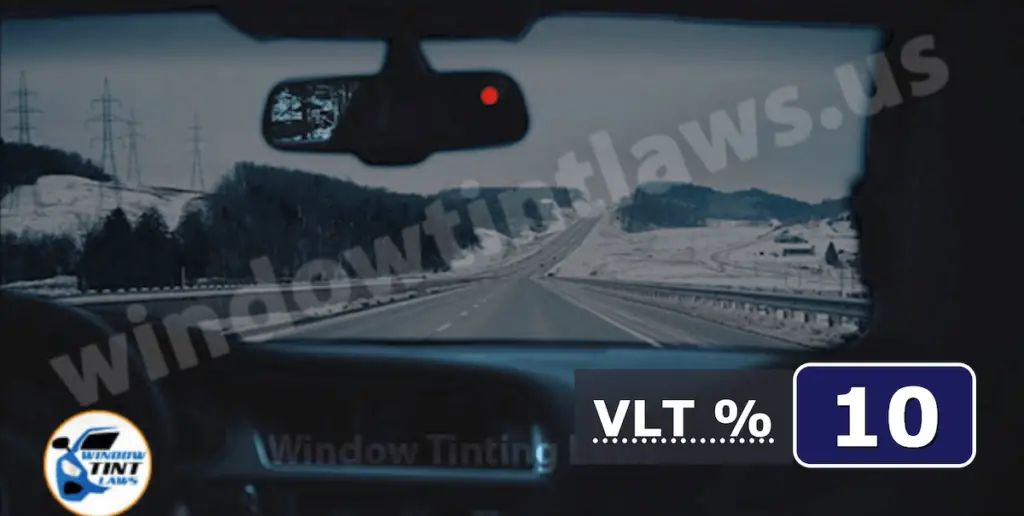 HOW MUCH DOES 10% TINT COST? 
Installing 10% window tint on your vehicle may range from $165 to $650 for standard, non-reflective tint film.
If you want 'the good stuff' your range will be closer to $260 to $825 for a more premium tint film, such as what you get with ceramic, carbon, or other specialized films.
Expect to spend extra on a vehicle with a larger number of windows.
If you need to remove your tint for whatever reason, you will have to pay for this service as well. This can cost anywhere from $25 to $200 or more. As you can see, a variety of factors will determine the price you'll pay for 10% tint.
You can check pricing for 10 window tint rolls here.
10 WINDOW TINT VS 20
We are talking about very similar films. There is only a 10% difference in visible light transmittance. 
You can see through 20 window film if you are close enough to the car, and 10 tint can be seen through if it is light out and you have an additional light source pointed at the window. It will be tricky to see inside the window with 20 tint, but even harder to see inside the 10 tinted window. 
The biggest difference here is a legal one, more U.S. states allow 20% film than 10 tint. As a result, your average driver will opt to go with 20 tint.
10 percent tinting is preferable to 20 percent tint for drivers looking for an added touch of privacy and just an overall darker-looking tint.
THE BEST 10 WINDOW TINT TO BUY: Shop Here
FINAL THOUGHTS: 
A 10 percent film is going to block out the vast majority of UV light, keeping your car cooler. It will also help with privacy as it is not easy to see through the film. 
The dark look that comes with 10 tint is very popular with drivers but remember, 10% window tint is illegal. You may be able to apply it to your rear windows in certain states legally, but many states do not permit it. 
The optimal percentage for your windows is determined by your reasons for tinting them in the first place.