Last Updated on August 23, 2022 by windowtintlaws.us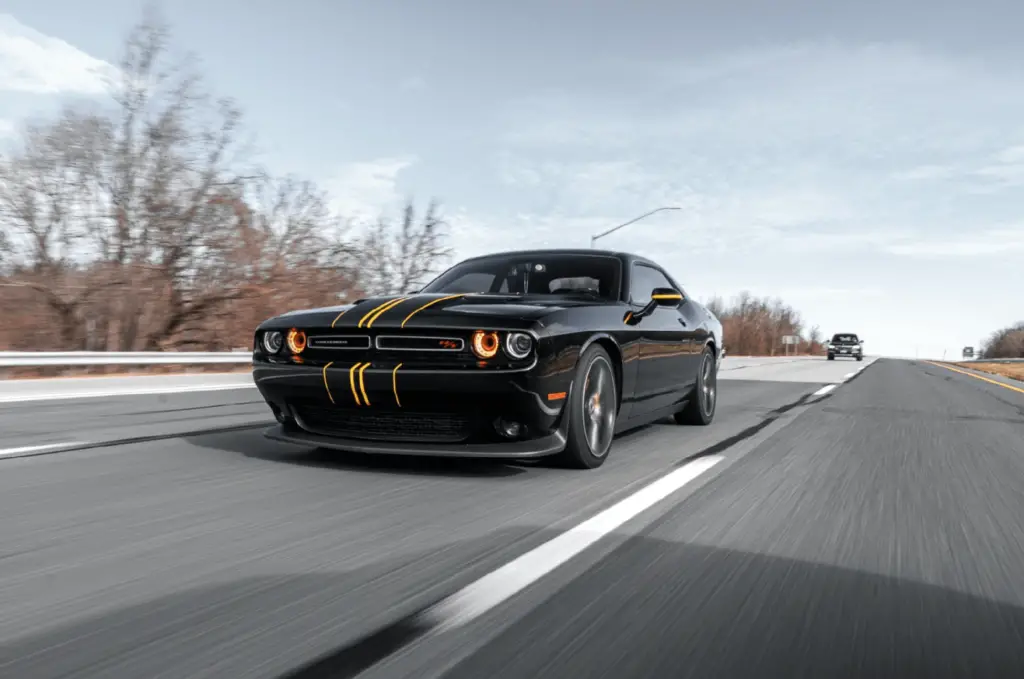 Things to Consider When Traveling To Another State With Tinted Windows
Before you invest in obscuring your windows, this post covers a few considerations that can help you make a good decision when it comes to traveling to different states with tinted car windows, that won't cost you time or money, or extra work to remove the tinting from your vehicle. Reviewing the law or laws shall help you make a better window tint decision when it comes to the glass parts of your car. It can also be helpful to check the date that window tint laws are enacted, as they can change regularly.
Crossing State Borders with Tinted Windows
Window tinting on car windows has many advantages. It can reduce UV radiation, the reduced light transmittance on side windows, the windshield or rear window help to preserve aspects of car interior like carpeting and leather seats. Window tinting keeps the internal temperature of our motor vehicle lower, which can even help save money on fuel. 
Aesthetically, window tint creates a clean vehicle appearance. Tinting also offers a certain level of privacy to you as a driver. If you spend a lot of time driving or commonly cross the state line, you know that the darker windows add a layer of separation between you and other motor vehicles. The drivers and passengers in other vehicles on the road can't see into your car quite as easily, so you don't have to feel as though you're being watched all the time.
Legal Tint Limits For Each State
Car window tinting does come with a few drawbacks, though. If you choose to filter the amount of light that can penetrate your car windows by using window films, it's a good idea to stick to a light filtration percentage that is legal. The legal status of different tinges depends on the state you live in. If you plan to cross state borders, or drive back and forth from neighboring states on a regular basis, you'll want to take their rules regarding acceptable window filtration into consideration before committing, otherwise you could be stuck removing the tint altogether. 
Can you get pulled over for window tint in another state?
The short answer is yes, you can be pulled over by state vehicles or law enforcement for window tint violations that go against state tint laws. This can include tint on the side windows, rear window, or windshield of motor vehicles. Tint causes excessive loss of light transmission, so darker tint that obscures the sun too much may be out of compliance with state tint laws. Tinting that is acceptable in the state where the car is registered, but driven outside of your home state can be a reason for your motor vehicle to receive a tint ticket.
Window coloration that is past the legal limit can serve as probable cause for a traffic citation in some states, but not in all states. Check the laws in your home state so that you do not get a ticket. In some cases, other infractions must be the first cause of a traffic stop, and only then can a ticket for illegal tint could be cited. In many cases, however, illegal colors on your glass windows is enough of a reason for an office to initiate a traffic stop. It's a good idea to determine if the states you plan on traveling to operate under 'tint as probable cause' rules. 
Whether or not you'll receive a citation or ticket for the illegal level of window filtration though, depends on a few variables. 
-The state where the car is registered?
-What are the window tint regulations in the state where you are operating the vehicle? 
-How often do cross the state line you work or drive through other states?
-Which citation practices shall the officers abide by?
If your motor vehicle registration and tag is from a state location where the tint law code is in compliance with and allows for the level of light filtration you've selected, it can't hurt to keep a copy of that documentation in your glove box. This way, if an officer is proposing a citation, you can explain that in your primary state of residence (and where you most commonly use the vehicle) it is in fact lawful. This shows that you have attempted to educate yourself on the VLT laws, and are approaching with reasonable consideration. It also can't hurt to mention that you're just passing through, as opposed to regularly driving the vehicle on routine business back and forth through their state. 
Best practices regarding window tinting is to at least ensure that the coloration is in compliance with the vehicles registering state laws. Then, even if you do get stopped over the state line, you've opted for legitimately acceptable tinting from within the vehicle's jurisdiction (at least on the date you checked the window tint law.) 
In some states, officers are required to issue citations at every traffic stop. In this case, it's unlikely that you'll be able to get out of a ticket for illegally dark windows, even if you've followed the guidelines from your state, but you may still be able to fight the ticket in court later. 
What you need to know before crossing state lines with tinted windows
A final thought is that window filtration laws are often in place for police officer safety. Officers sometimes opt (or are directed) to cite drivers with illegal window tinting (even if traveling out of state) because the extreme dark hue can create dangerous situations for police officers, whether on the roads, or during routine traffic stops. It's a good idea to keep this in mind when initially selecting the percent of sun light transmission for your window tinting, anyway. This ensures a level of safety for a cop who may routinely perform a passenger search. Keep in mind that there are medical provisions, location provisions, and state provisions that apply to tints. You can avoid a fine or tint ticket by opting for window tinting that has a high percentage of light transmittance for your motor vehicle.
Do you need to tell insurance about tinted windows?
Some insurance companies will specifically ask about tinting levels, and some will not. There are a few ways the window tint can impact your insurance prices that you shall want to consider before applying the window tint (and before reporting.) Don't forget to review your member medical coverage, too.
Tint that has a VLT within the legal limits of the state where the you have the vehicle registered are typically acceptable for most major insurance carriers, and thus won't raise your rates. If your car insurance company is aware that your window tinting on side windows, the rear window, or windshield exceed legal VLT state laws, it is possible that your insurance costs will increase. Any insurance member shall receive a sticker for their cars specifying the date they reviewed the window tint. This is a good time to review your member medical coverage, especially before crossing the state line.
Apart from the legal status of the tint, another consideration is that windows make night-time driving harder due to minimal light transmittance. If you cross the line when it comes to sticker filtration and the percent of coloration in the tint can obscure your ability to see through the tinted windows and thus impede your visibility while driving. This could be cause for tickets, or a violation depending on the location and might be illegal. If you've reported that the visible light of the window film on your vehicle as particularly dark to the insurer, and regularly drive your vehicle at night, and the insurance company is aware of that through 'good driving devices' or self-reported driving habits, they could alter your insurance rates. Plus, dark window tint on your motor vehicle that contradicts the laws of the state could result in a tint ticket, especially if you have crossed a state line and are out of state compliance. This is especially true if you have the car registered in another state (like New York.) Of course, any time you get a ticket, your insurance rates could go up and you may have to go to court to dispute the tickets or violation.
Insurance companies main concerns are that any member is who is operating a motor vehicle with tint follows the tinting laws for the state where the car is registered. Whether they have rear tint, or windshield tint, drivers and any passenger shall emphasizes safety practices. Medical coverage is also a good idea. Plus, be sure that you are covered in the location where you drive, that you follow any car law that applies to registered vehicles.
How can I avoid getting pulled over for tint?
Tint tickets are no fun. If you have a heavily darkened vehicle windows that you know surpasses the legal limit tint laws in a state you are driving through, you may consider driving with the windows down, especially in heavily trafficked areas or heavily policed zones. This may not completely solve the problem of potential tint-related citations, but it can cut down on your chance of getting pulled over by a law enforcement person. 
Light transmittance levels are important when it comes to tint laws. There is equipment available that can test the window tint on the glass components of your car. A window tint sticker can help you when you're across a state line. Medical insurance is also always a good idea.
Driving with a radar detector can be a good idea if you want to avoid getting pulled over for your windows across the state line (or for any other reason, such as speed, etc.) You can also become a member for your radar detector provider. They sometimes include a sticker in the packaging.
Consider the location. Where is the motor vehicle? Where is the vehicle registered? Will you cross a state line? What does the local court write about window tinting? Shall the cop use equipment to test the tint on the windows of cars? Where is the the driver and/or passenger licensed. Window tint that does not follow the tint code or laws based upon the location where it is registered could receive a ticket for the tinting.
Do police pull over for tint?
Depending on the state where you are driving the vehicle, the police may pull you over for obscured visibility violations. Some states follow a tint as probable cause for a traffic stop process, and others do not. You'll want to review the guidelines for the state where your vehicle is registered, and the states where you plan to drive through. If your windows are heavily tinted you could get a ticket.
If a cop stops you in an out of state location, you shall show proof that the car is registered, or registration documentation etc. Let them know you have medical insurance coverage. If they ask about the tint laws in your state, inform them that you have done a search for the tint laws . You can explain that rear tinting is in accordance with the law as of the date you checked on the tint laws. It is a good idea to discuss the material used for the window tinting and mention that the tint is the same on the rear window as the rest of the glass on the registered vehicle. As long as you are following the law, they may use special equipment to test the tinting. The enforcement person may also request a sample of the material used for the tints. If they insist, they could search for the date the vehicle was registered, and ask when window tint was installed.
The VLT limits vary from state to state. VLT or visible light transmission is a metric that determines how much sun light penetrates the film you've selected for your windows. The darker the window tinting on the windshield, side windows or rear window, the less sun light shall get through. Typically, it's identified by the percentage of light that is blocked out by the film, somewhere between 5%-20% are common. If you operate a heavily tinted vehicle with a VLT far beyond the legal limits in the bordering state you happen to be traveling through, there is a chance you'll get pulled over by the police. If you've opted for a VLT that is lighter, and within a reasonable range of the legal limits in states outside of where the vehicle is registered, it could be less likely that officers will detect the infraction, pull you over, or ticket you. 
Lastly, it's generally suggested to be polite and respectful towards law enforcement. Officers usually opt to become a member of many unions that protect their safety, regardless of which state line they may have crossed\. Make sure you are following the tint laws and that your light transmittance levels on rear windows or other glass material are up to code. This way you can avoid a search or an officer using special equipment to check the tinting material. So, in the event that you do have to speak to an officer during a traffic violation or for the tint itself, courtesy will go a long way.
Tint laws differ and could depend on the date that the laws were enacted or if you have crossed a state line. Try to obtain a sticker that shows that you are a member of an approved window tinting site.
Driving Across Borders with Dark Windows
Ultimately, it depends on the legal status of the VLT and film in each state where you'll be operating the vehicle, whether or not violations or citations can be issued. Be sure to review the window tint laws by state before getting a tint that could cost you big bucks. 
If you are crossing a state line and need help installing or removing window films, visit our online shop, and become a member.