Last Updated on August 23, 2022 by windowtintlaws.us
0% WINDOW TINT: PROS, CONS, AND, WHERE TO BUY
Everything you should know about 0 window tint, Before & After photos, how the tint looks at night, and top brands to buy from. 
WHAT DOES 0% TINT LOOK LIKE? 
0 percent tint is the darkest of all window tints on the VLT spectrum in terms of window film and will block out the most UV rays while also being nearly impenetrable when it comes to the privacy inside the vehicle.
The 0 tint will offer extreme protection and you will not be able to see into the vehicle even if you have an additional light source shining into it.
If you want to be sure you're breaking the law and that you are not staying compliant with state tinting laws, 0% window tint is a good choice as this tint is illegal in every state. Check your state's tint laws here.
0% window tint will block the most UV rays of all tint percentages and is illegal in all U.S. states.
0 WINDOW TINT BEFORE AND AFTER PICTURE
Below is a Before and After picture of a car that started with no window tint film and then added a 0% window tint so you can visualize the difference Before and After the tint film was added.

You can purchase 0 percent tint in various colors to match your vehicle. 
Below is an example photo of a car with 0% window tint applied to it.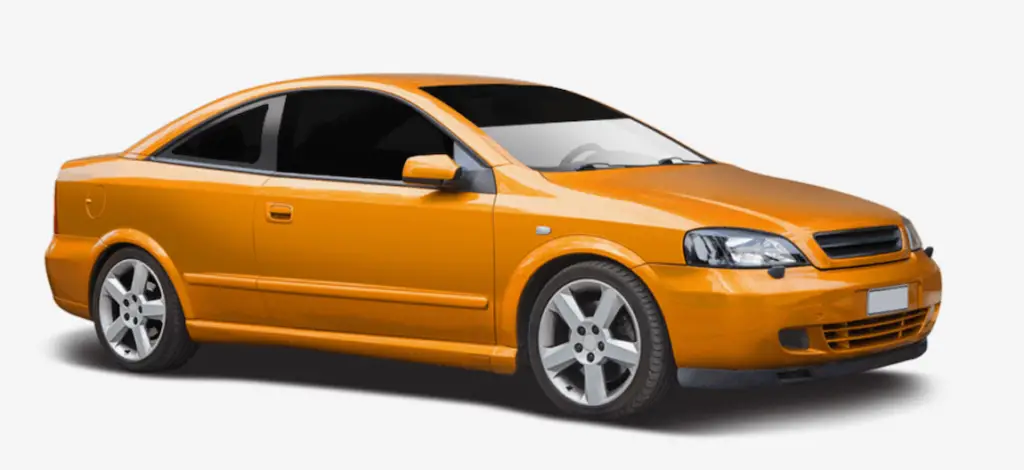 Interested to learn more about other tint percentages?
HOW DARK IS 0% TINT COMPARED TO OTHER TINT PERCENTAGES? 
0 percent tint is the darkest tint you can apply to your vehicle. It's very difficult to see out of it and pretty much impossible to see into the car. 
Most private owners do not select 0 tint because it is simply too dark for convenient, every-day driving.  
It is illegal to install 0% window film on vehicles that will operate on public roads. 
0 Tint achieves total shut-out of light transmission but overall, the car will be extremely difficult to operate, especially at night time.  
0 tint is not commonly found, however, conversely, 5% limo tint is very popular for drivers looking for the most privacy without greatly impacting their visibility. 
To give you an idea on a VLT gradient scale, the picture below contains several tinting options, including 15% window tint as well as 5%, 35% and 50%
CAN YOU SEE THROUGH 0 TINT AT NIGHT? 
It is very challenging to see through 0 percent window tint at night when you are inside the vehicle. If you are outside of the vehicle you can not see into the vehicle at all, even if you have your head pressed against the glass.
Tinting professionals will tell you that 0 percent window tint is a poor choice to pay for, it is too dark, attracts the attention of law enforcement and is cumbersome to drive safely at night or in shaded and dark areas.
Twenty percent is approximately the darkest you can tint your windows and still see clearly on a gloomy night. 0% tint will provide little to no visibility while driving in the evening. 
If you have poor vision, driving at night with zero percent window tint will be risky and is not recommended. Even if you have perfect vision, it's difficult. 
A dark night combined with dark window film can result in a severe lack of visibility. Operate with caution.
HOW MUCH DOES ZERO PERCENT WINDOW TINT COST? 
Installing 0% window tint on your vehicle may range from $125 to $650 for standard, non-reflective tint film.
If you want 'the good stuff' your range will be closer to $200 to $625 for a more premium tint film, such as what you get with ceramic, carbon, or other specialized films.
Expect to spend extra on a vehicle with a larger number of windows.
If you need to remove your tint for whatever reason, you will have to pay for this service as well. This can cost anywhere from $25 to $200 or more. As you can see, a variety of factors will determine the price you'll pay for 0% tint.
You can check pricing for zero window tint rolls here.
0% WINDOW TINT VS 20 TINT
We are talking about very different films. There is a large difference in visible light transmittance. 
You cannot see through 0 window film, even if you are right up against the car, however, 20 tint can be seen through in the daytime if you are close enough to the vehicle.
It will be tricky to see inside the window with 20 tint, while 0 tint will simply not be possible.
20 tint is easier to see inside than 0 tint.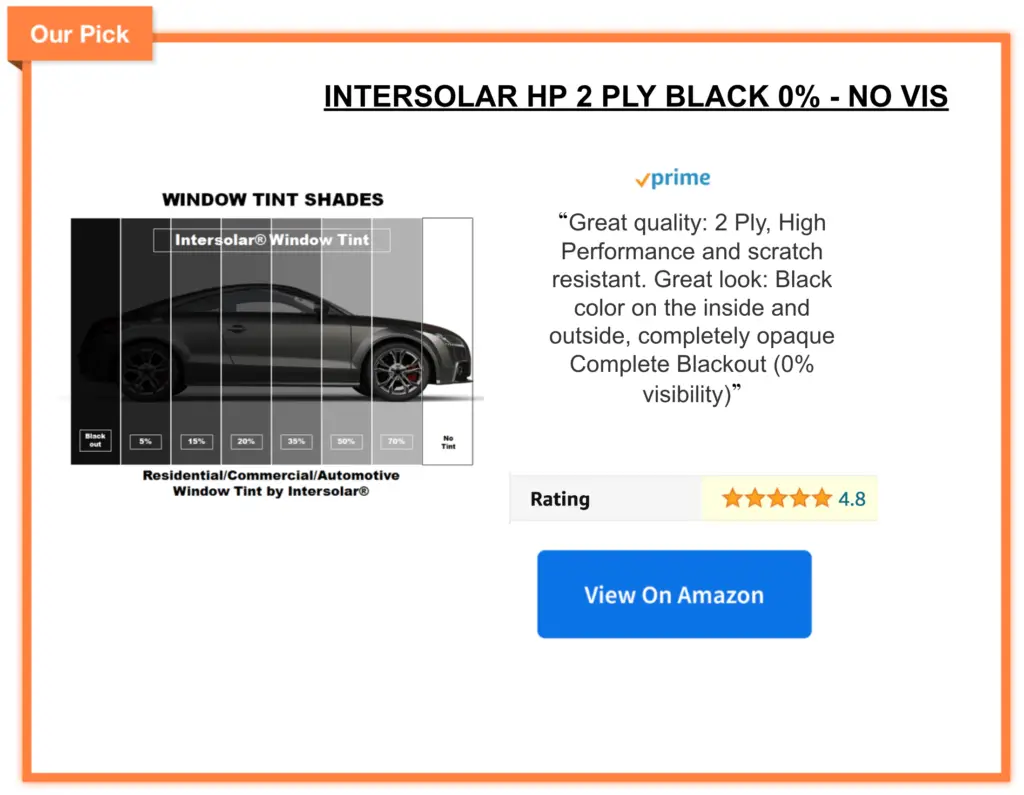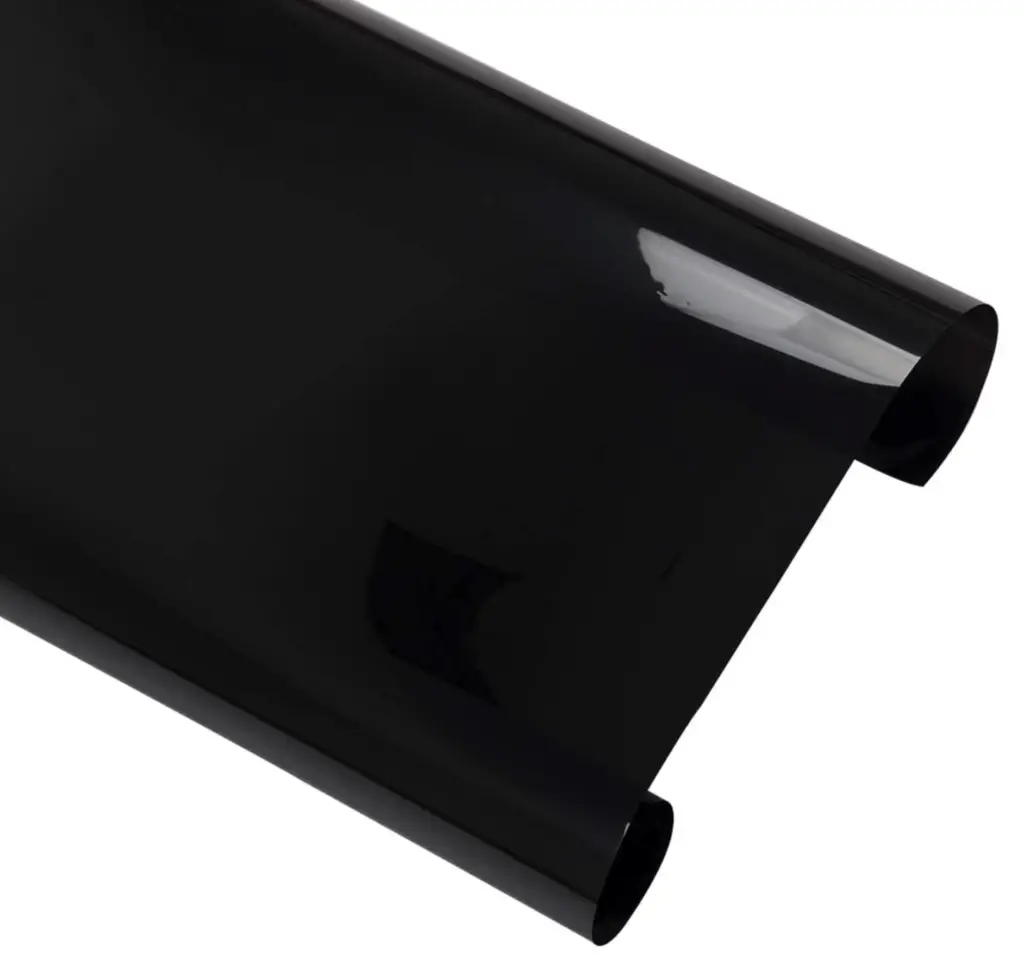 FINAL THOUGHTS: 
A 0 percent window film is going to block out all UV light. It will have a huge impact on privacy into the car, and people will not be able to see inside. 
0% window tint is illegal in all U.S. states. 
Remember, the optimal percentage for your windows is determined by your reasons for tinting them in the first place.